Description
INTRODUCTION TO TURBOCAD 2D/3D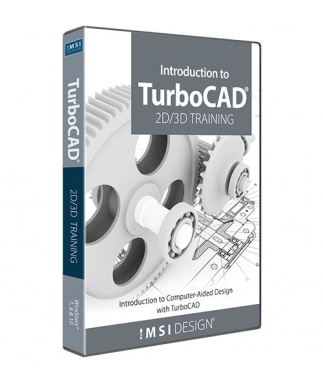 Suitable for users of any TurboCAD edition!  Deluxe | Professional | Platinum
ONLINE ONLY
This introductory training program is designed for users of TurboCAD Deluxe, Professional or Platinum and is ideal for anyone who wishes to learn the key concepts of 2D drawing and 3D design from the ground up. No experience necessary!
This training program provides 10 video sessions to introduce the new user to the TurboCAD interface and provides an understanding of frequently used tools.
This Training Program has 3 full audio visual tutorials totaling 90 minutes which take the new user on a step-by-step tutorial of :
Tutorial 1 : Creating a 2D sketch.
Tutorial 2 : Producing a solid model from a sketch.
Tutorial 3 : Creating a floor plan.
Updated to TurboCAD v2022 but suitable for ANY TurboCAD user.
Also includes free access to our online portal for Bonus Sessions and Quick Tutorials.