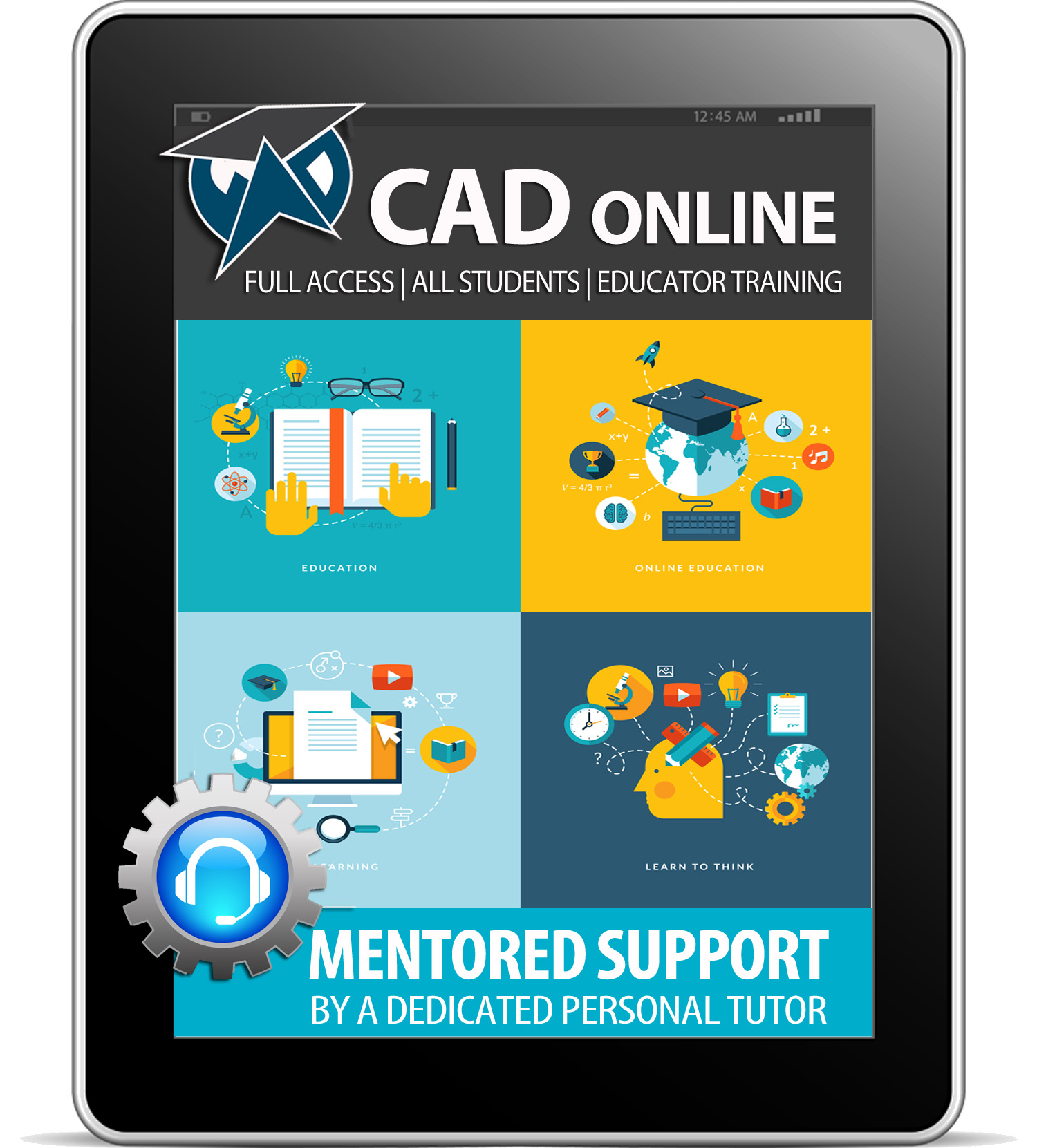 A unique, limited-duration offer for schools wishing to access our exceptional cloud-based CAD learning content.
Sequential lesson content, practical designs and mini-assignments are available using your preferred software.
Multiple students from your school can participate in this mentored, progressive learning program.
2D Drawing, 3D Design, Solid Modeling, Specific Purpose Exercises, Video Tutorials and dozens of bonus sessions, quick tutorials and 'guest podcasts' presented regularly by our guest hosts.
Learn Computer Aided Design from basics to advanced with our peer-approved eLearning system.  
All content authored and developed by Instructional Technologists with over 20 years experience!
DESIGNED FOR STUDENTS & EDUCATORS