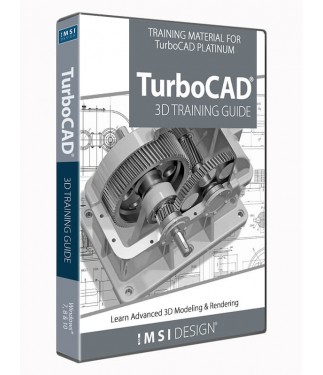 The complete solution to learning TurboCAD Platinum 3D.
Provides instantly downloadable training software & free optional access to our online portal for frequently updated content and a wide selection of Bonus Sessions and Quick Tutorials.
Connect and communicate with your personal tutor for speedy, professional support and expert technical advice.
All WorkSessions contain full audio-visual instructions for a start-to-finish learning experience. Learn from Home, from School, from College, from Anywhere.
UPDATED to TurboCAD v2021 but suitable for any TurboCAD user.
Pricing Information or Add to Cart
Use the form at the bottom of this page to contact us for more information.