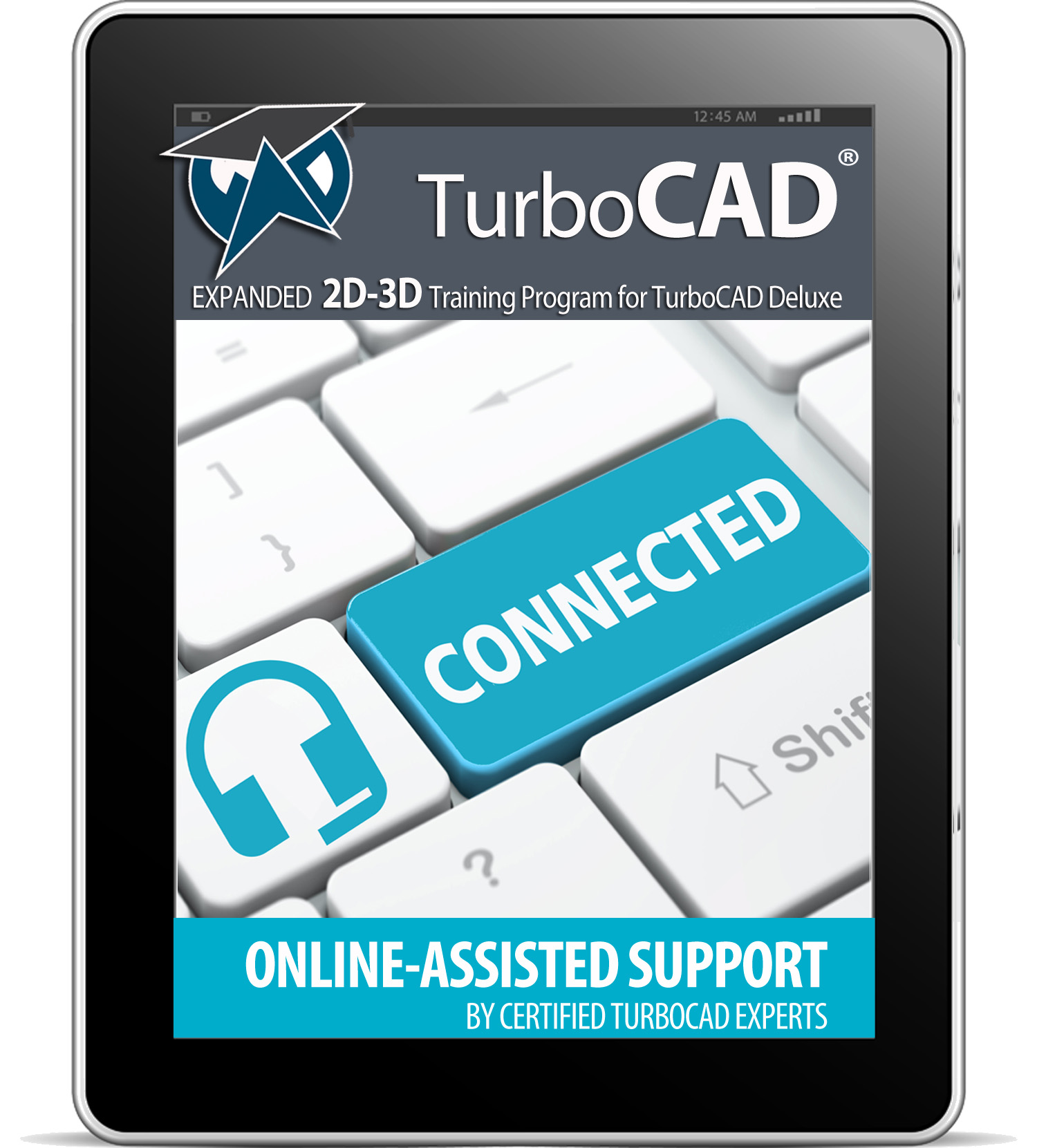 An expanded, powerhouse selection of drawings and designs curated from our most popular sessions.  All suitable for TurboCAD Deluxe users!
TurboCAD 'connected'  is the complete solution to learning TurboCAD Deluxe 2D and 3D over an amazing 17 WorkSessions, including a full Knowledge 2D and 3D section.
Connect and communicate with your personal tutor for speedy, professional support and expert technical advice.
Choose your preferred conferencing platform, choose your cost-free 15 minute slot, upload your drawing and we'll be there to coach and assist you.
All WorkSessions contain full audio-visual instructions for a start-to-finish learning experience.
Learn from Work, from School, from College, from Anywhere!
UPDATED to TurboCAD v2021 but suitable for any TurboCAD user.