DOUBLE VOLUME TURBOCAD PLATINUM 2D-3D TRAINING AT DISCOUNTED PRICE !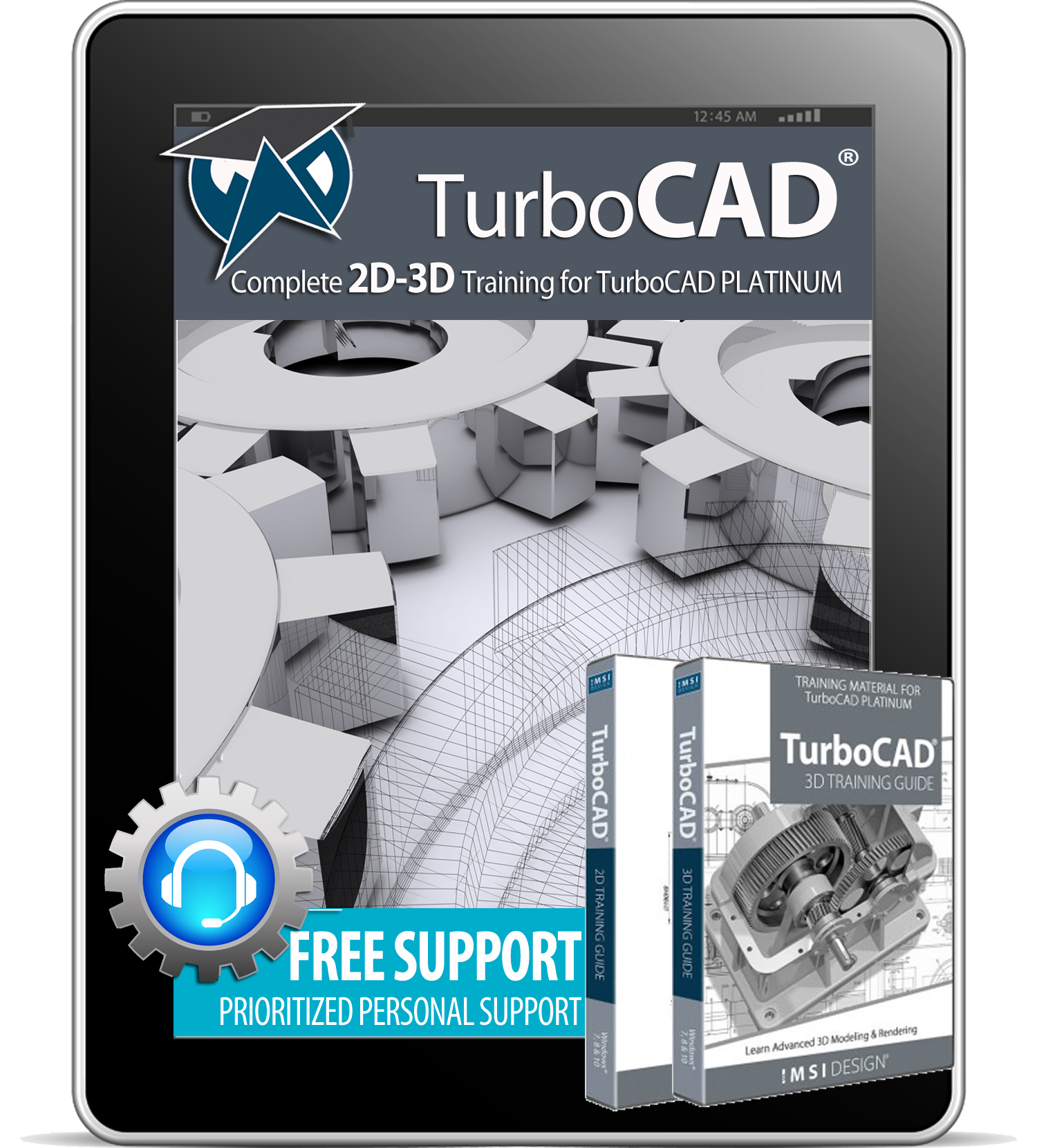 The complete solution to learning TurboCAD Platinum 2D drawing & 3D design.
Provides instantly downloadable training software & free optional access to our online portal for frequently updated content and a wide selection of Bonus Sessions and Quick Tutorials.
Connect and communicate with your personal tutor for speedy, professional support and expert technical advice.
All WorkSessions contain full audio-visual instructions for a start-to-finish learning experience.
Learn from Work, from School, from College, from Anywhere!
UPDATED to TurboCAD v2021 but suitable for any TurboCAD user.