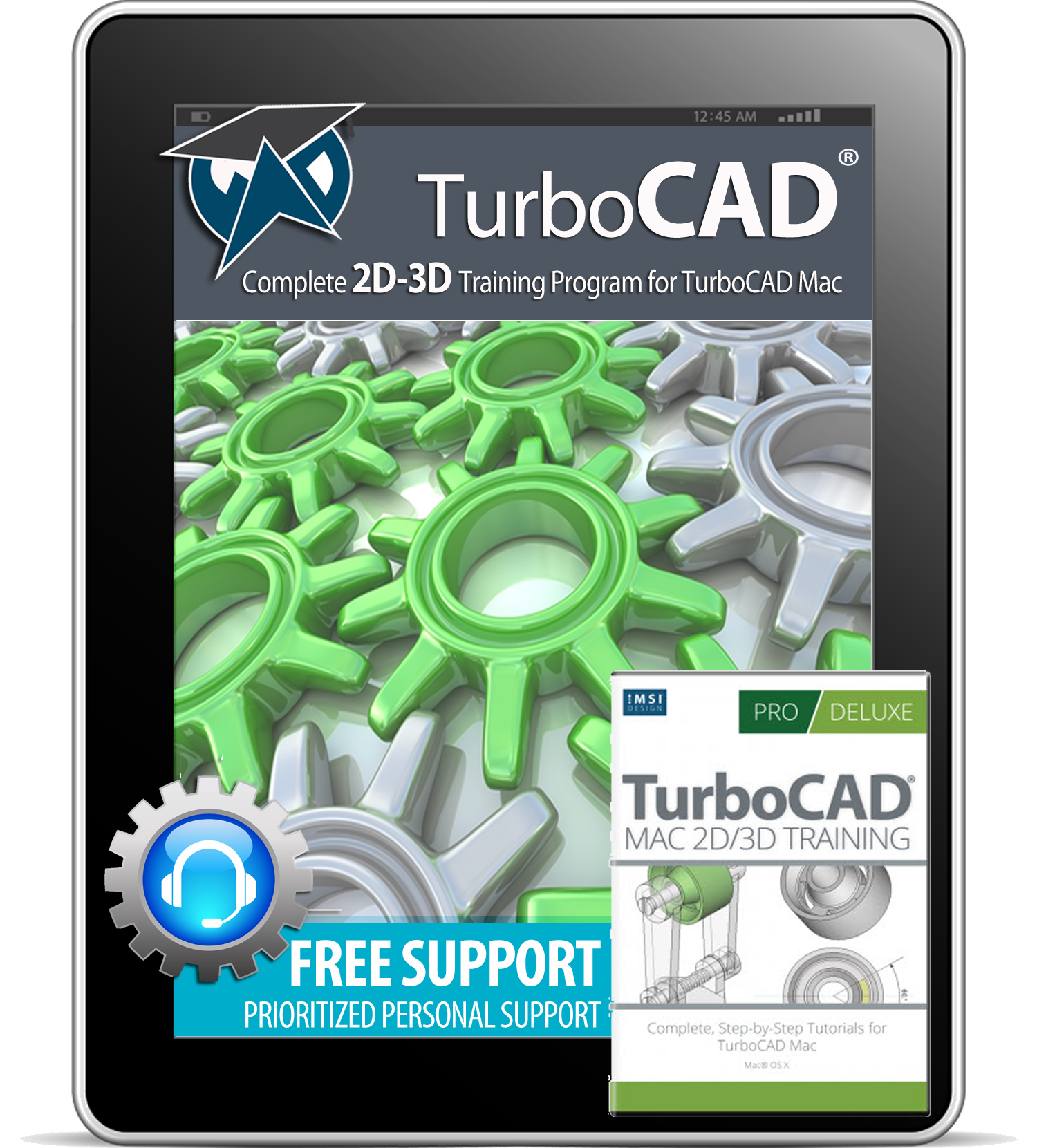 ONLINE COURSE ONLY
This multimedia Training course aims to provide the TurboCAD Mac user with  comprehensive tools which spans 2D drawing and 3D design.
This online course is presented in a Tutorial format, allowing the user to follow the step-by-step instructions from concept to completion.
Suitable for beginners to advanced users – no experience necessary. Available in online format only.
Suitable for TC Mac Designer, Deluxe and Pro

Pricing Information or Add to Cart
Use the form at the bottom of the page to contact us for more information on this product.
OVERVIEW
WORKSESSIONS
SUPPORT
SYSTEM REQUIREMENTS
PRICING
Master 2D drawing and 3D design concepts in this online training course.
16 self-paced Worksessions containing the 2D Sketch and 3D Model of a single design.
Progress through each session at your own pace, repeating any task as many times as necessary until you are ready to move to the next design.
Create an assembly using the component and assembly design concept, progressively building the design with each tutorial.
All Sessions contain 2D drawing to 3D design in a fluid tutorial.
Learn how to design using the component-assembly method, creating separate parts within the same design.
Sample 1 | Helix and Pipe
Sweeping a circle along a path to create the helix.
Creating a Pipe from a single line to form an axis.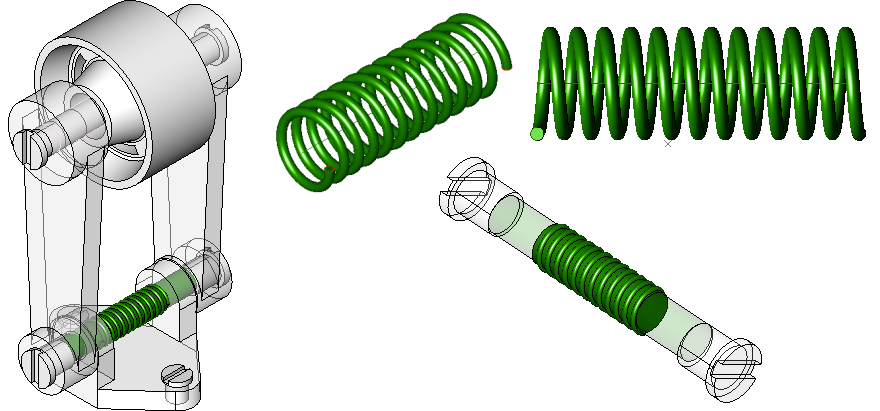 Click image for video sample
Sample 2 | Creating a Slotted Wheel
Using the Lathe tool to create a solid.
Create, extrude, array and subtract inner profiles to create the slot.

Click image for video sample
Sample 3 | Assembling a Part
Learn how to design using the component-assembly method commonly used in industry.
Create a highly organized drawing with Layers and Sub-Layers allowing complete control over each component.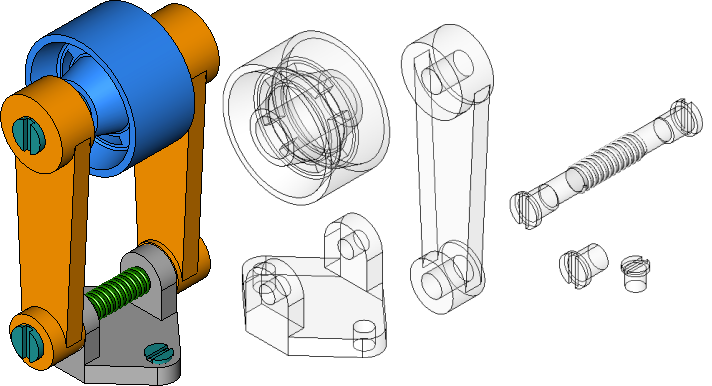 Click image for video sample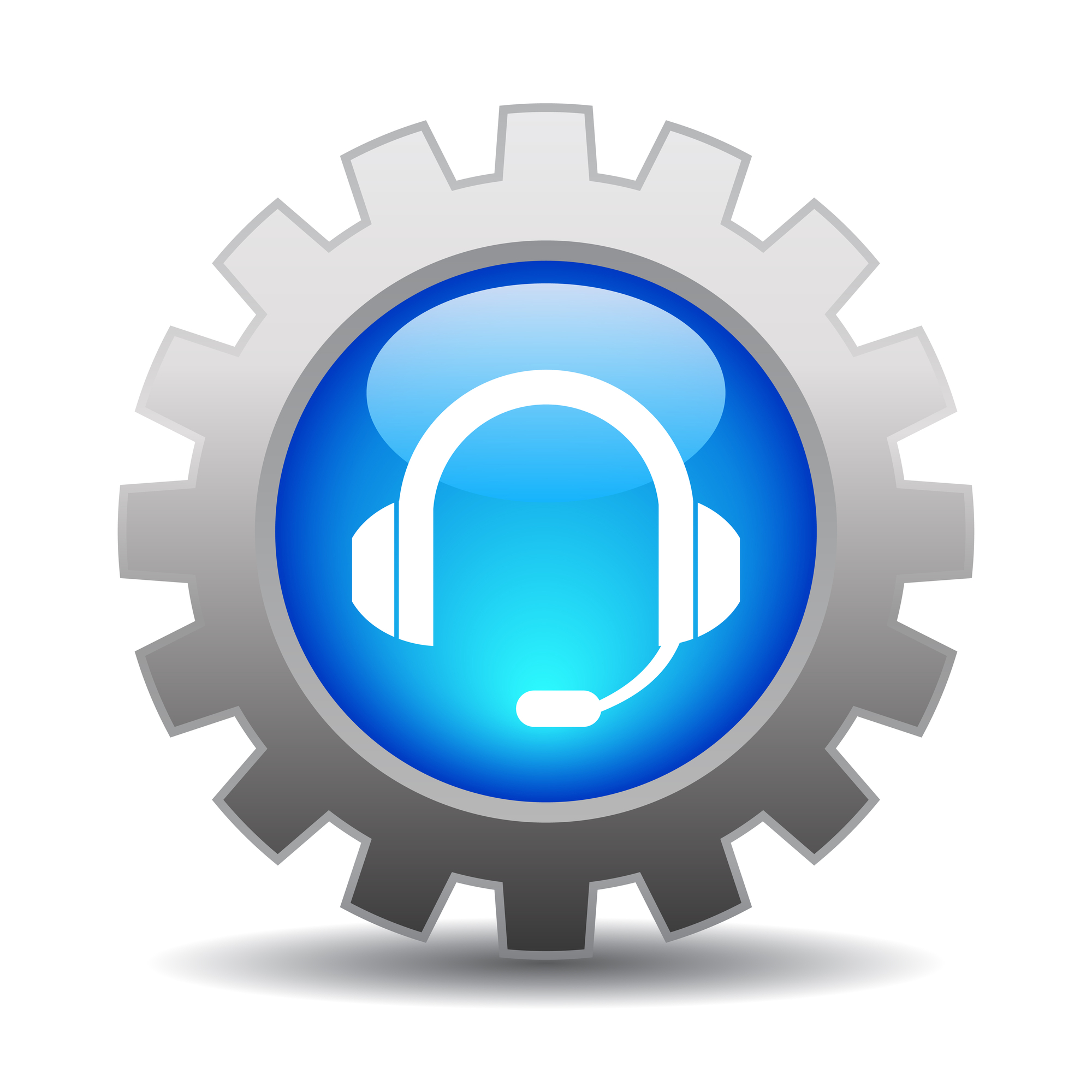 A Mac laptop or PC.
Internet connectivity.
Your current TurboCAD application software, eg, TurboCAD Mac Deluxe or Professional
Macintosh® OS X 10.8 (Mountain Lion), 10.9 (Mavericks), 10.10 (Yosemite) and 10.11(El Capitan) Intel® Mac®
4 GB of hard disk space
4 GB RAM or greater, Mouse Pointing Device (wheel button recommended)
Safari or Chrome browser.
QuickTime player.