A comprehensive, audio visual educational program for the 2D AutoCAD User.
[wptabs] [wptabtitle]Overview[/wptabtitle] [wptabcontent]
AutoCAD 2D Online Training

This online training product teaches 2D AutoCAD skills through easy to use, step-by-step worksessions with full movie-based animation.
It's designed for anyone wishing to learn AutoCAD in a self-paced, structured session format.
Also appropriate for students learning CAD for the first time in a classroom setting, whether at school, college, university or any educational institution.
Click onto image left for sample.
Also available in these formats :
Instant downloadable format
eLearning format for Schools, Colleges & Universities
[/wptabcontent] [wptabtitle]WorkSessions[/wptabtitle] [wptabcontent]
The Easiest Way to Learn 2D Computer-Aided Design with AutoCAD
Learning the Basics
All you'll ever need to know about the AutoCAD tools used to construct ALL 2-dimensional drawings, including architectural tools.
Tools discussed and demonstrated during this course include :
 Starting and setting up a new drawing | creating and saving a drawing template.
The Graphical User Interface | controlling and personalizing the appearance of your interface.
Graphical Information | Using the various Information Palettes.
Drawing Aids | Using Layers, Grids and Snap Modes for precision input and drawing control.
Sketch Tools | All the tools you need to create your sketch geometry including Line & Radial Geometry, Curved Lines & Curves and Constraints.
Object Handling | Selecting, manipulating, duplicating and modifying sketch objects.
Spatial Information | Coordinate drawing input and Measurement Information.
Annotation | Dimensions, Leader Arrows, Tolerances, Surface Roughness, Hatching and Text input.
Formatted & External Objects | Includes Groups, Blocks and Libraries. Also instructs on using Externally Referenced Objects.
Drawing Layout | Understanding Model & Paper Space layouts, creating & inserting variable scaled viewports & printing.
Architectural Tools | Interior & Exterior Walls, Door and Window Tools, Drawing a Roof.
After learning the basic tools, now proceed to 10 self-paced Worksessions which contain all the tasks learned in the AutoCAD tools section. Each contains a video animation showing each task from start-to-completion.
Over 100 videos are provided in the 10 sessions to demonstrate the activities being presented. Each session begins with a task worksheet with specific instructions about the session. All sessions are single session, from start to finish, which means drawings can easily be completed in the recommended time-frame. Projects and practical sessions are also included so you can build your own projects from scratch.
What's Included?
Introduction and AutoCAD Basics to put you on the fast-track for learning AutoCAD
10 training sessions and over 100 task-specific videos
Session previews and summaries for a concise review of progress
Rapid Reference Index for quick location of specific topics
Audio Assist is provided for hearing impaired users, or for PC's on which there is no audio equipment.
How it's delivered:
A new browser based (HTML) electronic version of the workbook that's easy to navigate, links to relevant videos, and allows you to save pages to 'favorites'. You can even right click to look up terms in Google Dictionary, or use Google Translate to translate phrases or entire pages into your own language.
Each Worksession is fully animated and contains step-by-step instructions to guide you through each session.
Fully indexed and cross-referenced 580 page PDF version of the workbook.
Also available as an online course.
[/wptabcontent] [wptabtitle]System Requirements[/wptabtitle] [wptabcontent]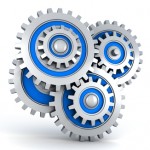 Pentium IV Processor
Internet Browser Fire Fox or Internet Explorer
Microsoft® Windows® XP 512 MB RAM, Microsoft Windows Vista®, Windows 7 & Windows 8
300 MB Free Hard Drive Space, 64 MB of Swap Space
Super VGA (1024 x 768) display
High Color (16 bit) graphics card
DVD drive
AutoCAD 2011 or higher.
[/wptabcontent] [wptabtitle]Price[/wptabtitle] [wptabcontent]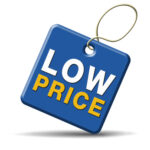 R750.00 South Africa & Africa region | Online & downloadable format only.
[/wptabcontent] [/wptabs]