TASK DRAWING & WORKSHEET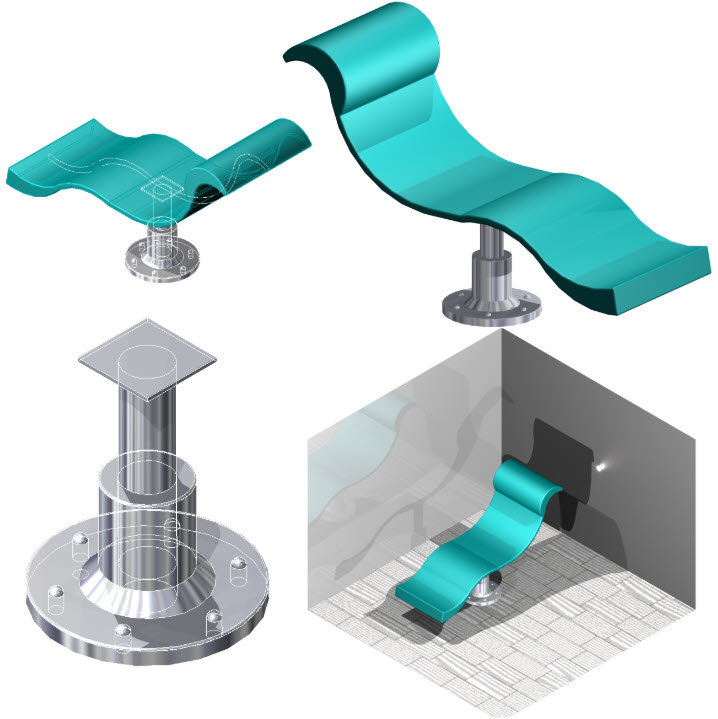 ---
RESOURCES
Click onto Materials above to download your resources for this session.
---
ACTIVITY OVERVIEW
During this session you will learn about :
Sectioning a solid using the Workplane and a closed polyline.

Using the Facet Editor tool to modify the surface of an object.

Creating an offset from a contour.

Moving objects to the current Workplane.

Inserting holes which automatically subtract material.
INTRODUCING
The following tools will be used during this Session :
 INFORMATION
Original profiles, used to draw both the pedestal and the chair should be retained in the blocks palette.
Some freehand drawing is necessary for this task.  Consequently, profiles and solids may differ in appearance.
Menu options for the Default menu and workspace, the Ribbon and Palettes are provided directly under the Command Name heading.
ESTIMATED DURATION
Approximately 50 minutes drawing time. Total session duration may vary.
---

START SESSION