TASK DRAWING & WORKSHEET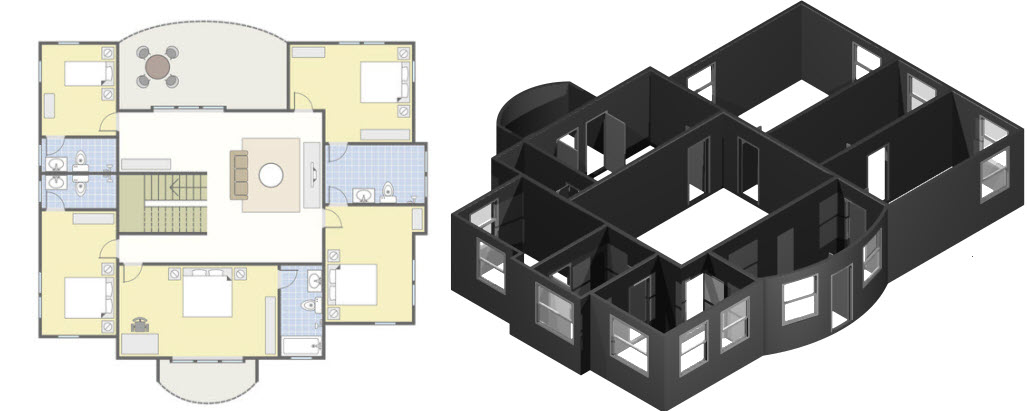 ---
RESOURCES
Click onto Materials above to download your resources for this session.
---
Activity Overview
During this session you will learn about :
The subject of conceptual sketching will be discussed and demonstrated.
An image will be inserted and used as an underlay over which a floor plan will be sketched.
The Wall, Arc Wall, Door and Window tool will be used.
Walls, doors and windows will be modified.
Standard (Front, Top, Side) and Isometric views.
Introducing
The following tools will be used during this Session :
The Wall/Arc Wall tool tool.
The Doors and Windows tool.
Working with Door and Window Styles.
Inserting an image into the graphics editor.
 Information
Conceptual sketching, also referred to as 'tracing' is a convenient method of rapidly capturing important aspects of a design.
This Session uses the TurboCAD Ribbon workspace and menu options.
 Estimated Duration
Approximately 60 minutes drawing time. Total session duration may vary
---