TASK DRAWING & WORKSHEET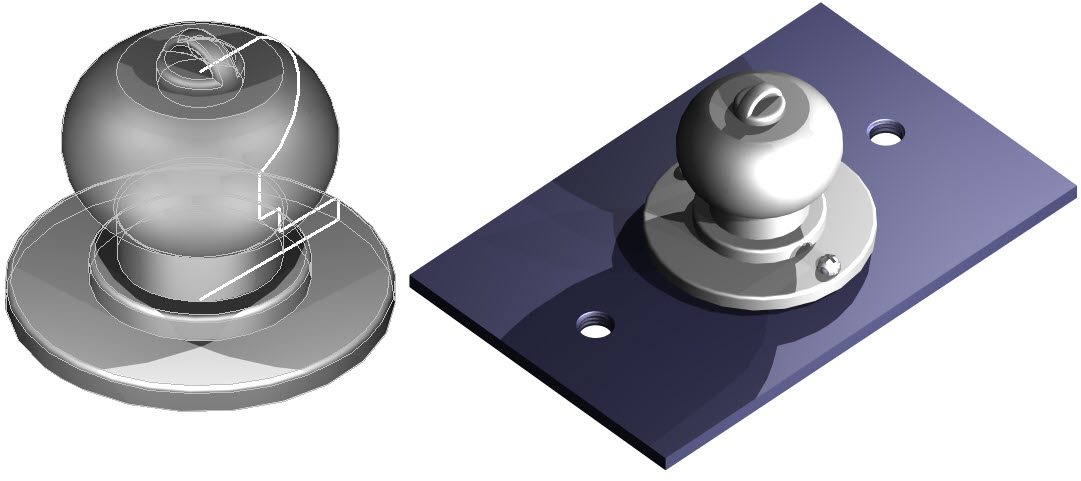 ---
RESOURCES
Click onto Materials above to download your resources for this session.
---
ACTIVITY OVERVIEW
During this session you will learn about :
Revolving a profile about an axis to produce a solid object.
Using smaller solid objects as subtracting units to remove volume from a primary solid.
Duplicating objects in a rectangular pattern.
Using the Thread tool to create an interior thread.
INTRODUCING
The following tools will be used during this Session :
Revolve.
Workplane Intersection.
3D Array.
The Thread tool.
Adjusting the Faceter Mode.
INFORMATION
Profiles drawn at the beginning of this session may differ, therefore, resulting solids may be of slightly different shapes.
When assembling objects with multiple surface lines, such as cylindrical objects, the Faceter Mode is adjusted so that edges are more clearly defined.
Menu options for the Default menu and workspace, the Ribbon and Palettes are provided directly under the Command Name heading.
ESTIMATED DURATION
Approximately 45 minutes drawing time. Total session duration may vary.
---

START SESSION